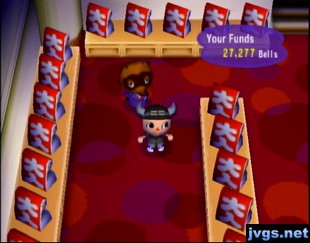 Grab Bags are a special item in Animal Crossing, obtainable in two ways. They can either be bought from Tom Nook's Store on Sale Day, or one can be obtained as a free present, from Nintendo for the first player created on the Memory Card included with the game. When opened, three random items can be found, with the exception of the grab bag from Nintendo, which contains two NES games and an Air Check of a K.K. Slider song.
Ad blocker interference detected!
Wikia is a free-to-use site that makes money from advertising. We have a modified experience for viewers using ad blockers

Wikia is not accessible if you've made further modifications. Remove the custom ad blocker rule(s) and the page will load as expected.