November
Talk

1
1,758pages on
this wiki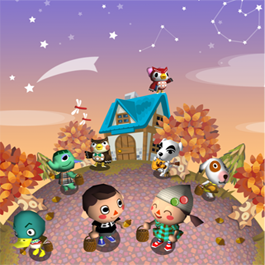 November is the eleventh month in the Animal Crossing (series). It is the last month of Autumn/Fall, and mushrooms can be found growing around the Town.
Events In November
Birthdays
Villagers born during this month fall under either the ♏ or ♐ signs.
*Bolded names are special characters, not villagers
The following fish can be found in November (excluding All-year Fish). Fish in bold are not available the next month.