Well a few of you may know me on chat!I'm MoontownMayorDaniel!I'll blog to help keep you up to speed on Moontown.My blog will be updated on weekends or other days when I get the chance.
Moontown is a great town to visit!I reccommend it as mayor because of all these reasons below.In Moontown you can make huge profit without a job!Just collect fruit and sell them at Re-Tail.Also in Moontown any fruit can grow!The Perfect Pears have a wonderful taste!If you come to Moontown make sure to walk on the pavement I try to keep the grass nice as mayor!Please feel free to fish,catch bugs,or go collect delicous Moontown fruit!But Please DON'T pick the town flower!The town flower is the Blue rose similar in name to Blue Moon and that's why it's the town flower!
If you come to Moontown don't miss out on
Brewster's
Moontown Coffee!The coffee is located at
The Roost
.Plus check out the museum!When you come check out the 2nd floor exhibits!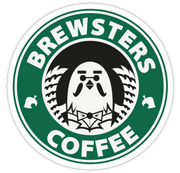 The ore exhibit or fruit exhibit.(Coming Soon:Museum Link)
Come to Moonotown!Use this friend code 2895 6545 6628 and post yours in the comments!