Ad blocker interference detected!
Wikia is a free-to-use site that makes money from advertising. We have a modified experience for viewers using ad blockers

Wikia is not accessible if you've made further modifications. Remove the custom ad blocker rule(s) and the page will load as expected.

Virtual Console is a feature on the Nintendo Wii, under the Wii Shop Channel. Once under Virtual Console, a person may buy retro games from the Nintendo Entertainment System up until the Nintendo 64. Titles from the Nintendo 64 cost 1,000 points (US $10, GB £7.50), while older games will cost less. For example, the NES costs 500 points, and the SNES costs 800 points
Systems
Games from these systems can be purchased from Virtual Console.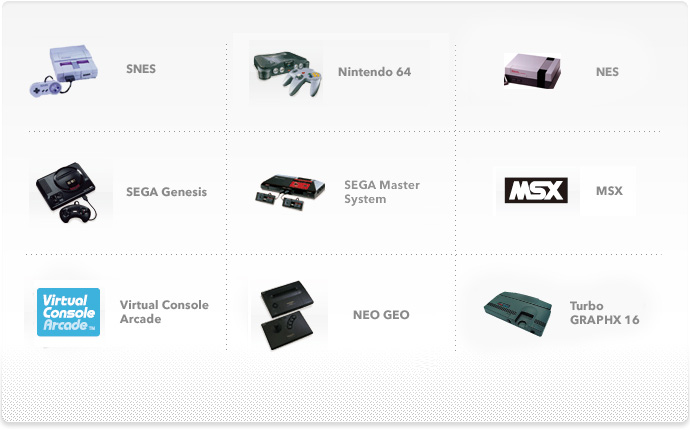 SEGA Genesis (Mega Drive)
Virtual Console Arcade
Commadore 64